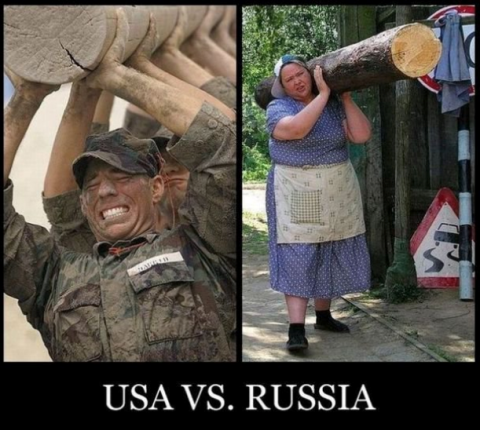 Failed United Nations Survey
A world survey was conducted by the UN. The only question asked was: "Would you please give your honest opinion about solutions to the food shortage in the rest of the world." The survey was a huge failure... >>>
How International Corporations Work
Explained with the Help of Cows
Traditional Capitalism
You have two cows.
You sell one and buy a bull.
Your herd multiplies, and the economy grows.
You sell them and retire on the income.
A French Corporation
You have two cows.
You go on strike because you want three cows... >>>
Two Vital Skills of a Politician
1. Never admit a mistake >> Example
2. Blame your mistakes on someone else >> Example

More Jokes
Humorous News ● Joke Gifts ● Innovation Jokes
'Highly Likely' is new 'Bullshit' ● Mars Attacks Again!
Stupid Reasoning for Sanctions >> Medicine for Sanction-addict Politicians
How To Create the World's Best Democracy: 3 Easy Steps